Materials
The extraction materials are of high quality and unmistakable quality: it is the "Calacata Borghini" and the "Blue Crestola", which through the particular processing are made even more unique and precious among the wide selection of marbles on the market.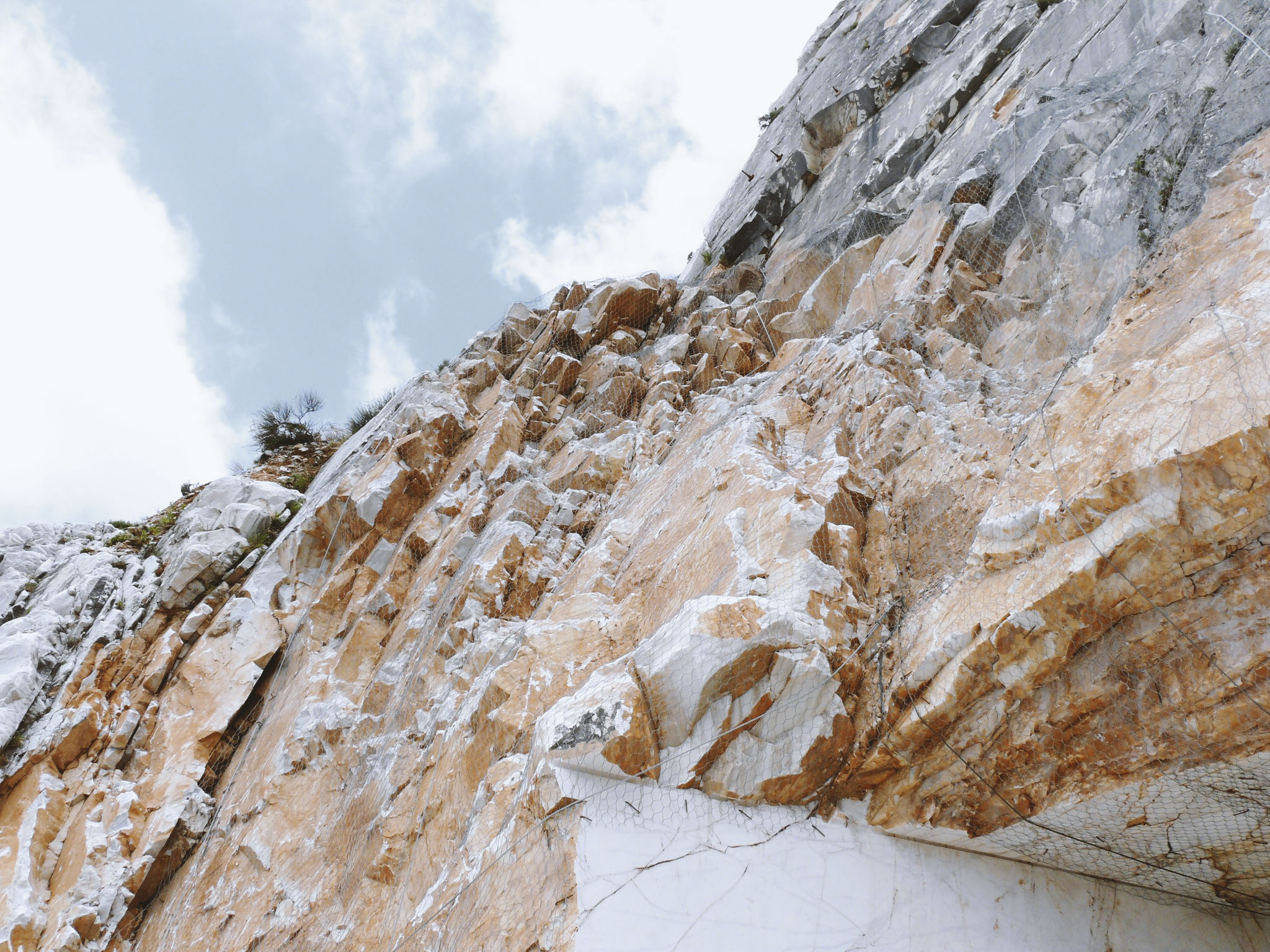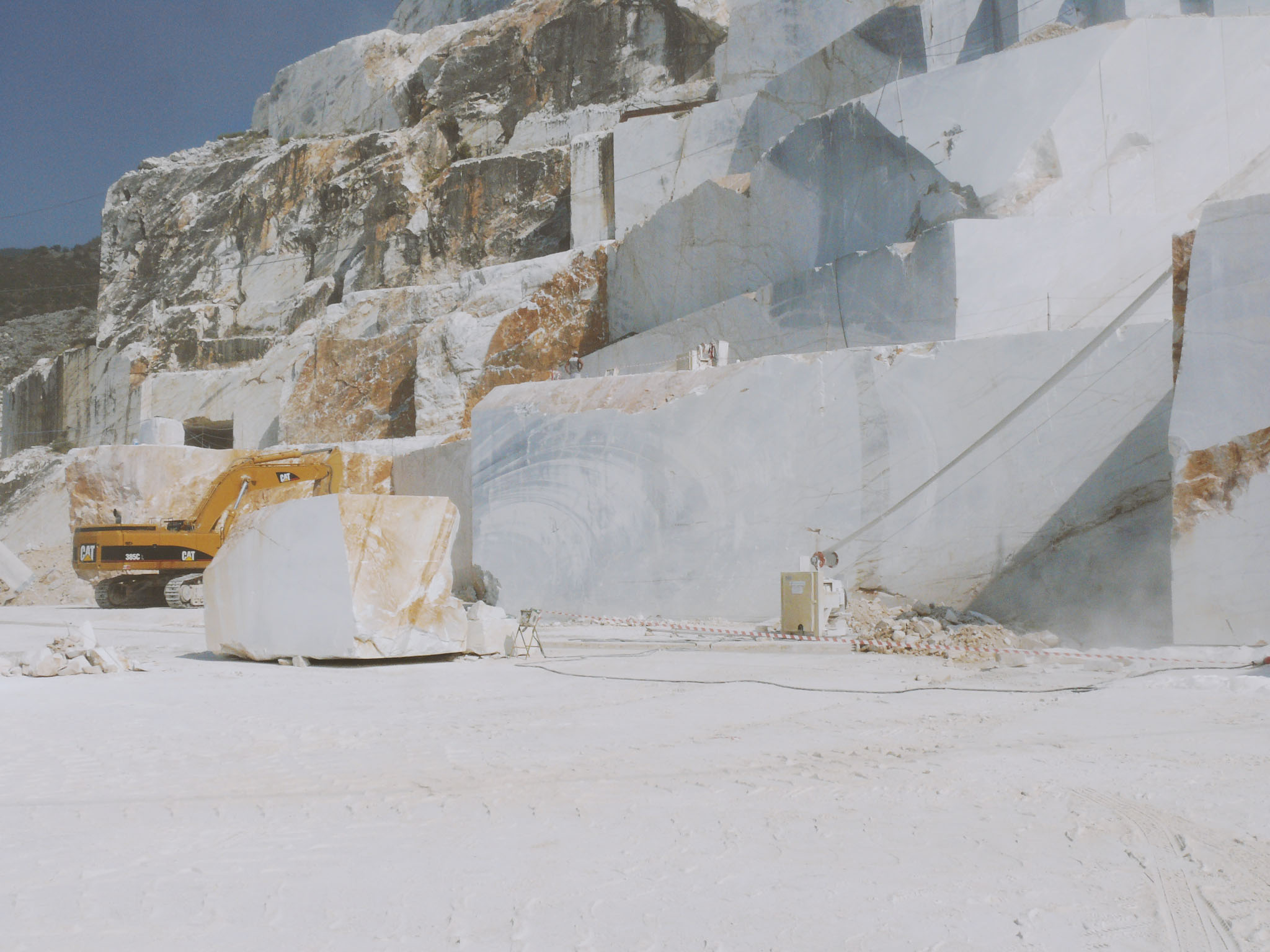 With passion and technological innovation, the experience gained over time is translated into a desire to confront ideas and solutions that are always different and avant-garde, encouraging greater freedom of development and design that best reflects the wishes of the customer.
The Calacata Borghini® group works with marble, enhancing the characteristics and uniqueness of each piece: the works carried out can guarantee the highest quality of the product, from residential construction to the production of design objects.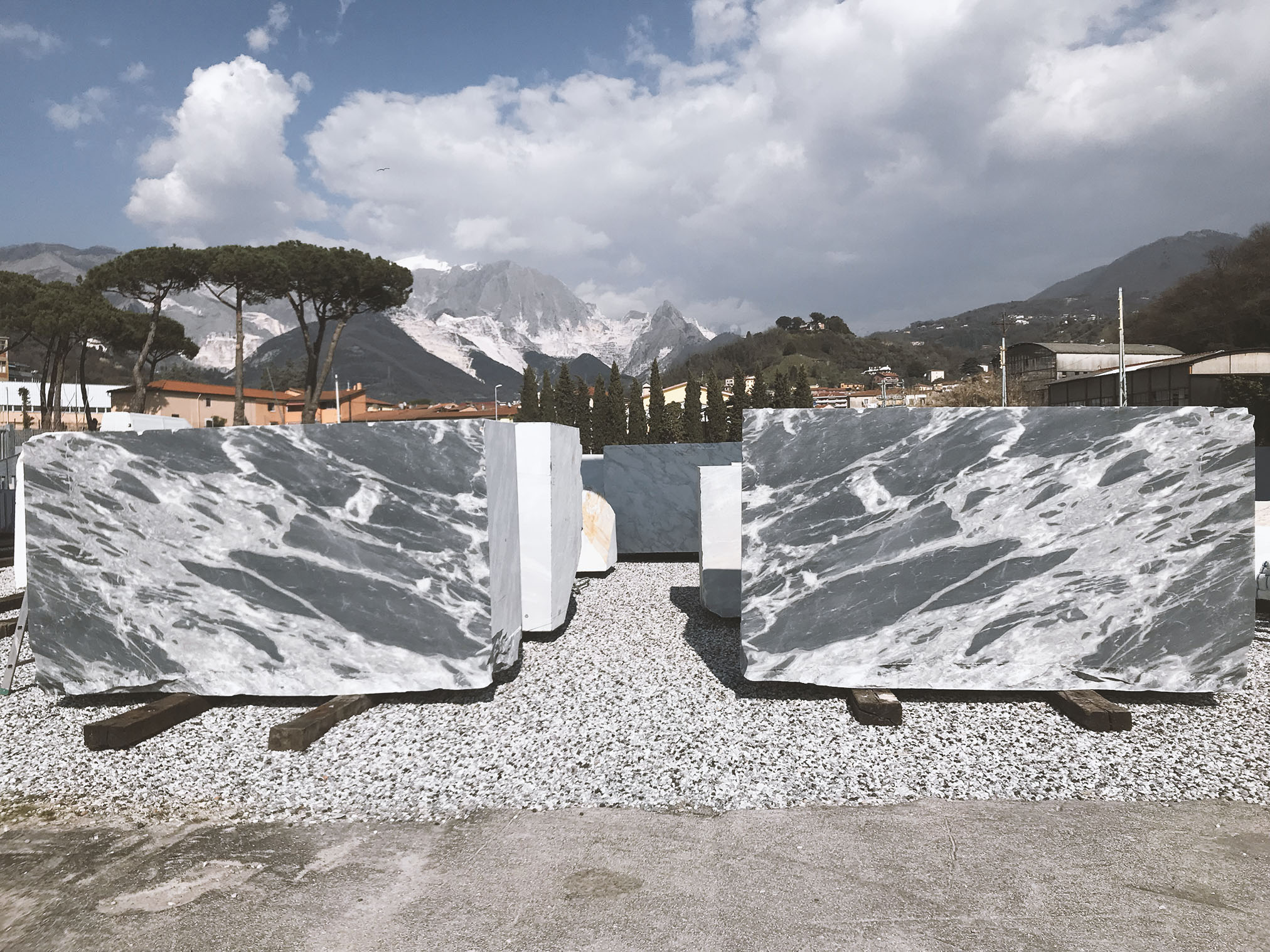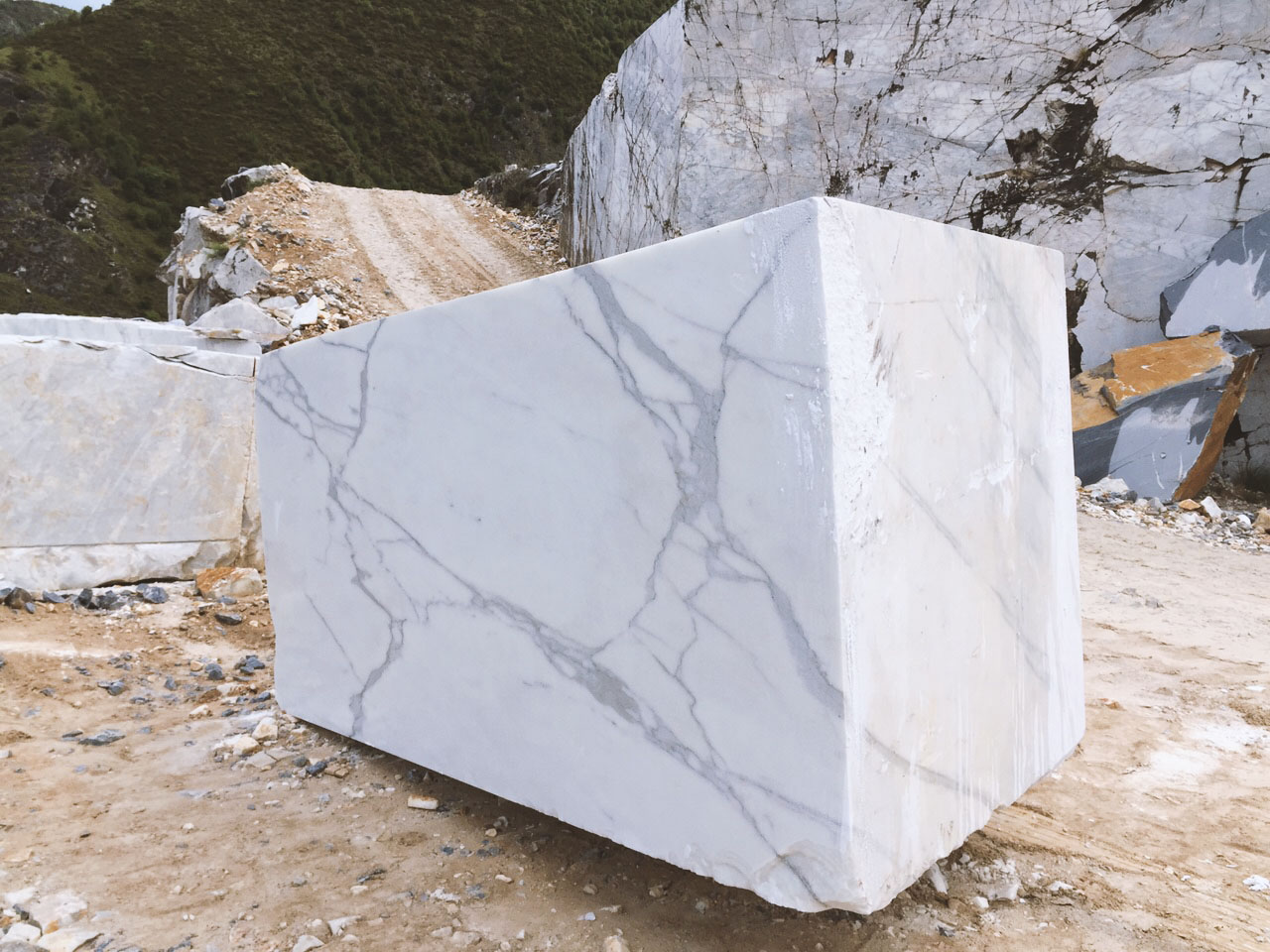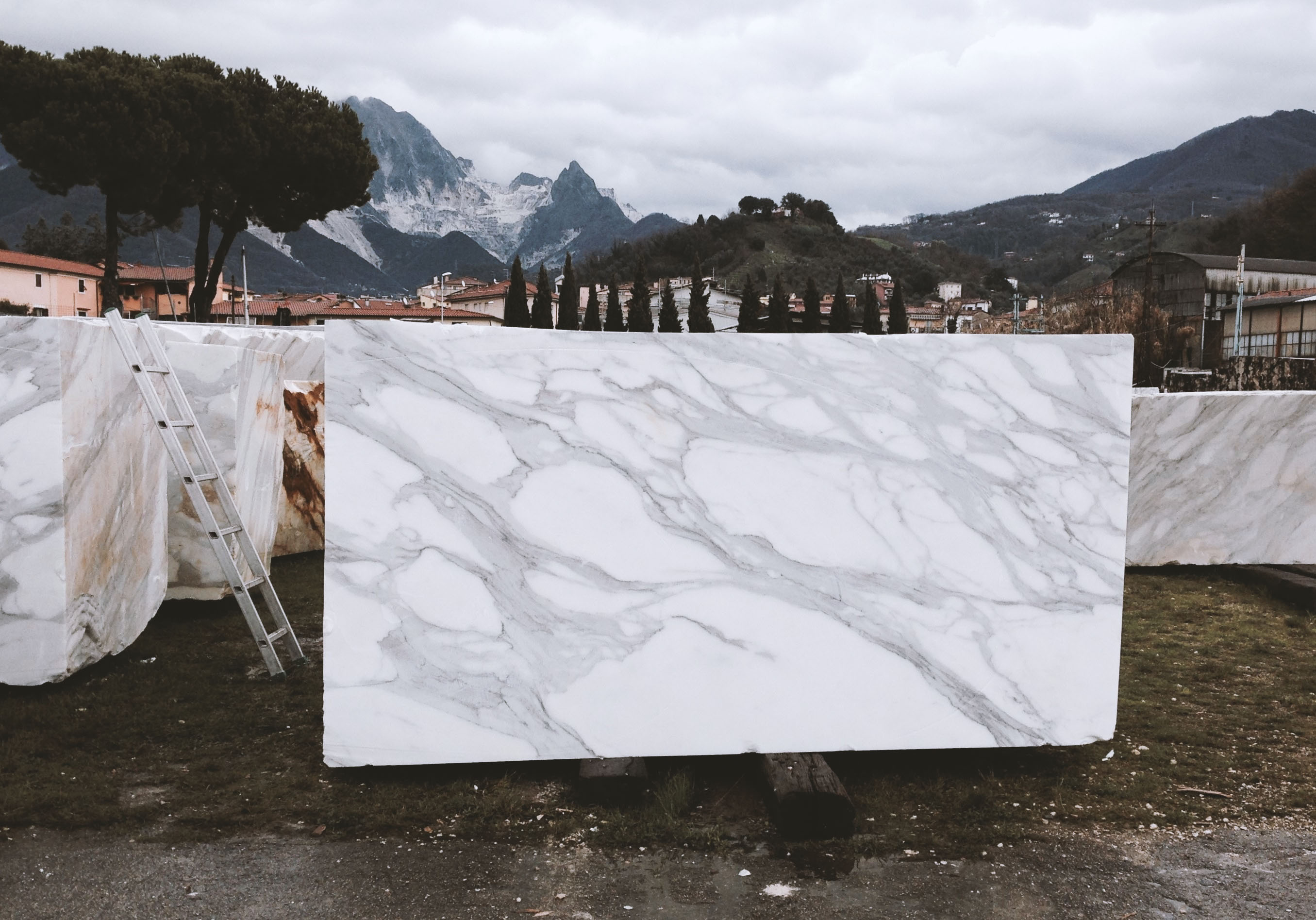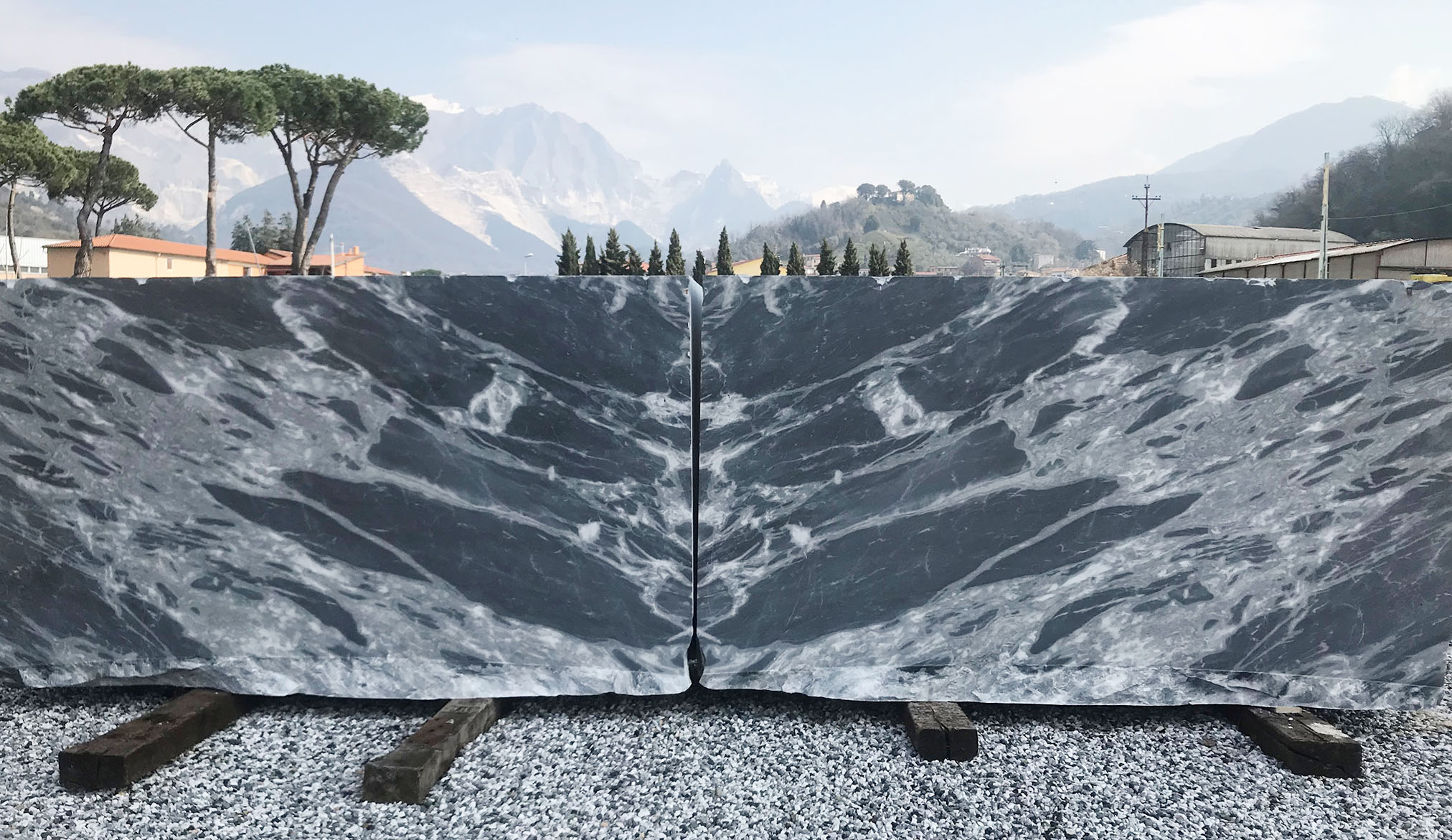 New Entry
Calacata Borghini 999.9 Finest Gold
From the ancient Japanese technique Kintsugi, which consists in "repairing damaged objects with gold", Calacata Borghini® experiments with a new technique to remedy the deep veins that emerge in nature: fracture, imperfection, natural fragility become elements characterizing that embellish the material.
The practice develops in the idea that from the imperfection a new form of aesthetic concept can be reborn, made unique by the randomness of the fracture which is at the same time repaired and highlighted by the gold that surrounds it.